We have two tomato patches.
One down the hill (where
this
happened) which is pollenated by super docile big fat, fluffy bumble bees.
We have another patch near some bee hives.
Beyond the weeds between the hives and the brick wall are my tomatoes. The snow fence was an attempt to get them to fly UP and over instead of straight toward my tomatoes and it *kinda* works.
A bit too close to the bee hives.
This is what I wear when I pick from those vines.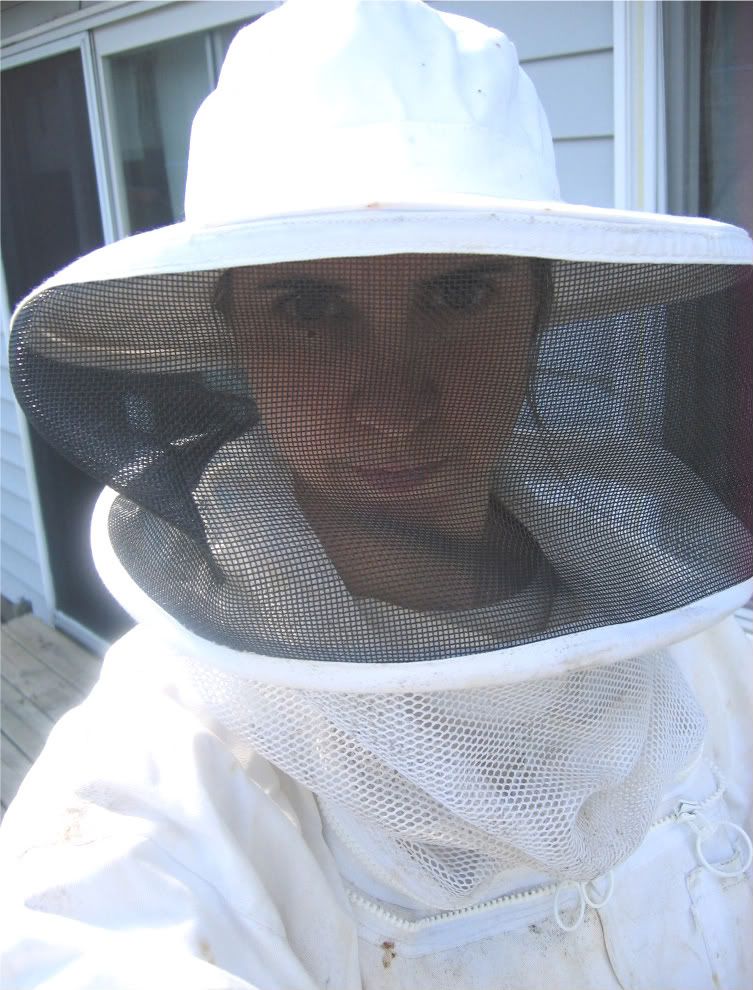 This year I don't think I will be making any sauce. I just don't have TONS of tomatoes like past years. That is okay though since I still have juice and sauce from last year and since I often crave tomato CHUNKS in the soups I make. This year I think I might just process them all as tomato chunks.
So here is how I process my Chopped/Stewed Tomatoes:
First I pick.
Then I wash and sort out the ones that need more ripening time.
Then I SHOULD put these out on a table but what happens most often is I get distracted or too busy and they ripen in their pail!
Then I cut off the bad parts and cut them into large chunks.
Then I stuff them tightly into jars.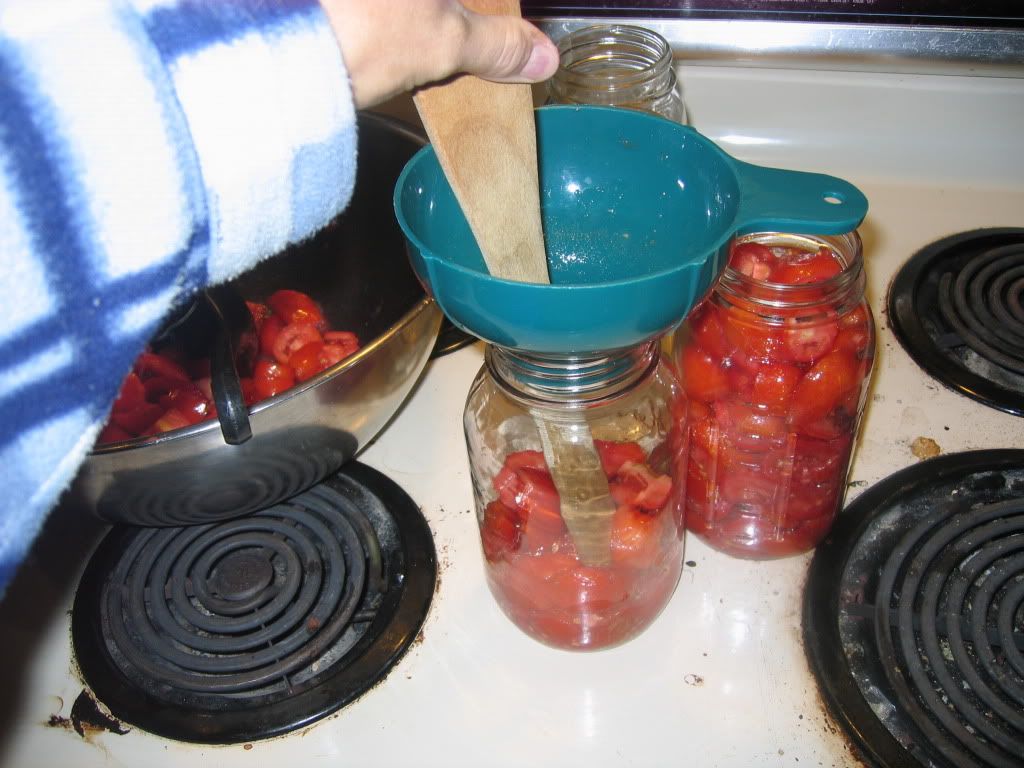 Then I add water if there is air space (minus the 1 inch head space).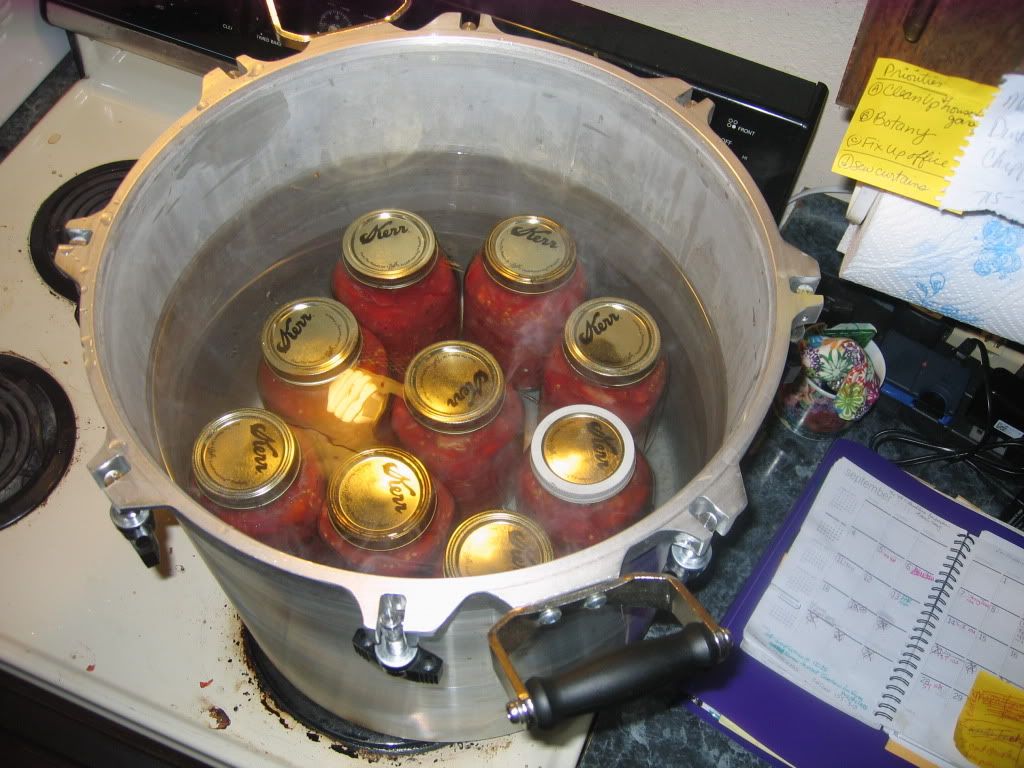 Now here is the most frustrating part for me. We use heirlomes which are high in acid. This means I SHOULD be able to hot water bath my jars. But that means hot packing (hate) and then super long periods of time for the water to boil (hate) and then 45 minutes (some books say more) of boiling time in the water. REALLY??? My last batch I attempted to do this and after 2.5 hours of waiting I still DID NOT have a rapid boil. So I popped my canner lid on and pressured it!
I think I will be pressuring from now on.
I made chili the other day and they were still mushy. How on earth do the canning plants get the tomatoes to still have texture after processing?? Hmmm.....
Anyway, between purging my house, moving all our school stuff upstairs and trying to make sense of it all, laundry, normal house stuff and tomatoes.... I've not had all that much time to blog like I would like to. :( Sad me, sad you.
What have you been up to lately?