I've been thinking about a bible verse on and off today.
I've not been so great at following it's wisdom but have been thinking on it none-the-less.
The verse?
Proverbs 33:25
25 Ants are creatures of little strength,
yet they store up their food in the summer;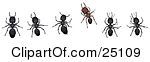 I've been canning green beans lately. I've been picking every other day or every third day and have been canning about 20 quarts from each picking.
My next picking is tomorrow morning.
I've been super happy about my MONSTER CANNER that Hubby bought me for Christmas a few years back. I sometimes worry about my stove when I am operating it but love that it holds 19 quarts in one setting. :)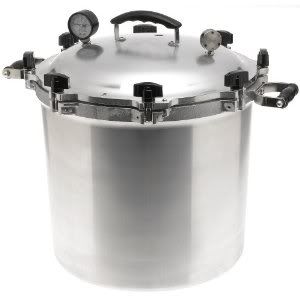 The cherry tomatoes are on the vines (green) and our other tomato plants look like they are coming along. AND... while putting the green beans in storage I realized I only used about 2/3 of my tomato products from last year. We are in great shape.
The squash plants are coming and we ate our first zucchini the other day.
I think we are putting up food, just like the ants.
Speaking of ants.....
Yesterday Hubby was fixing some drywall in our bathroom that had been tore apart for many years after a burst water pipe. :) A wall is a good thing to have. :)
While he was in drywall mode he cut square pieces to put over a hole in the ceiling in our room and the boys' room. When we bought the house it had 2 trailer/camper skylights in our bedroom and one in the boys' bedroom. When Otto was just 6 days old Hubby and Father-In-Law re-roofed the back of the house and covered those holes. On the inside the stuffed the hole with insulation and covered them with a piece of plywood.
Covering the hole in our bedroom went quite well. Hubby was on a roll and went to the boys' room to take that piece of plywood off to do the same.
****
Pause the story. The past year I have found these big black ants in random places in my house. Unlike their sweet kitchen ant counter parts I could never find a nice little ant parade, just random ants. It was driving me crazy but I had no idea what to do about it. They were not hurting anything, just annoying me.
****
Flash forward to yesterday..... (Can you guess?) Hubby unscrewed the plywood to find the ant nest was ON that plywood.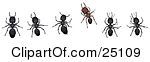 The plywood now suspended in the air. Through frantic communication where I tried to take the board, he tried to take the board, ants fell off, ants fell on us, ants fell on toys (praise Jesus the kids had recently picked up that room).
We FINALLY (maybe 30 seconds but felt like an hour) got that board tossed out into the yard. Hubby gallantly ordered me around and as I was in a weird state of ***AAAHHHHH, I DON'T KNOW WHAT TO DO*** shock, took over the vacuum cleaner and sucked most of those critters up. The boys were put on the order of *squish any ant you see* and quickly and bravely took over the task. Hubby then went out and sprayed the board and the surrounding area with wasp spray. Hey! It's all we had!
I then spent the evening vacuuming up dust from under the bed, drywall powder and dead ant carcasses which covered 3 rooms.
EEEEEEWWWWWWW!!!!!!!
I am SO glad it was Hubby and not me.
I am SO glad I merely went into shock and didn't scream like a girl!!
And most importantly I am glad we found that nest and prayerfully got rid of the queen and that they were mostly hanging out in the open space the skylight originally occupied and did not cause much damage from their chewing.
Whew.
Could have been worse.
I kinda feel bad about disturbing their nice little home, after all they were just storing up food and babies for the winter. Yet, it's MY house and I'd rather not share it with any creepy crawlies!
What have you been up to?